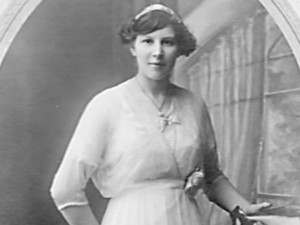 Article provided by Martyn Evans a family relative and member of Friends of Tredegar House
 Beatrice Mina Louise Coombs was born in Buckhorn Weston North Dorset 18th August 1892, one of six children to John and Elizabeth Coombs.John Coombs was born in1861. By the age of 20 in 1881 he was an agricultural labourer,he then went on to work for the council repairing roads with his 2 sons.


In 1911 Beatrice was working as a housemaid – one of sixteen live-in staff, for the Earl & Countess of Melville & Leven in their London home and also at Kirtlington Park in Oxfordshire.
The Earl was only 24 – having lost his father in 1906.
Sadly, he was only to live another three years.
By co-incidence Frederick Morgan's (of Ruperra Castle) great-grand-daughter and great grand-daughter live in Kirtlington.
Kirtlington Park near Oxford is now a prestige a wedding venue http://www.kirtlingtonpark.co.uk/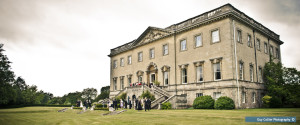 Photo courtesy of Guy Collier Photography – http://guycollierphotography.com
In 1913 Beatrice came to Tredegar House as a housemaid. Maude Williams the Housekeeper was her cousin. Maude had previously worked for the Sturt family at their London home and at Crichel (Evan Morgan's first wife was Lois Sturt) and no doubt encouraged her cousin to apply for the job.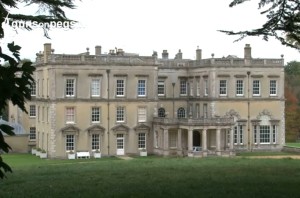 Crichel – where Lois Sturt was brought up. Have a look at her home in these wonderful Country Life photographs
http://www.countrylifeimages.co.uk/Search.aspx?s=crichel%20house
Beatrice met her future husband John Evans chauffer to both Courtenay Morgan and Evan Morgan. Look at the link on this website about the Servants and Estate Workers (under Tredegar House Topics) to read more of John (fondly known as Jack by the family) and his capture by Turk Rebels in 1916.
Link to article mentioned above.
http://www.friends-of-tredegar-house.co.uk/home/john-evans-chauffeur-to-lord-tredegar/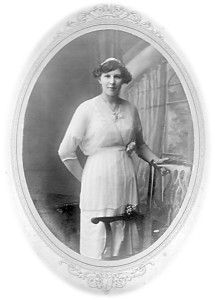 Beatrice and John married in 1922 in Buckhorn Weston North Dorset in 1923 they had one son. They lived at Tredegar Park Cottages opposite Cleppa Park, an estate house that John's parents & grandparents had lived in.
When John passed away in November 1965 Beatrice stayed in the house until the early 1970s, she then moved back to Buckhorn Weston to live with her sister. Beatrice passed away on 30th November 1976
Beatrice Mina Louise Coombs
What must have it been like for these young women to work in such grand houses when most of them had been brought up in humble surroundings?