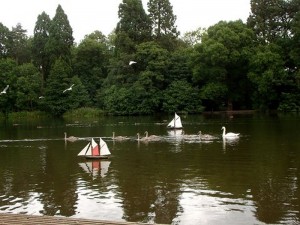 The Friends of Tredegar House Model Boat Club is a friendly non competitive club that is open to new members on joining the " Friends" of Tredegar House.
The Club regularly meets twice a week at Tredegar House Lake to raise awareness of both the club and the hobby as a whole, also Tredegar House and Park.
The lake is situated in a country park owned by Newport City Council. There is ample parking (free on payment of your annual membership) which is only a few minutes walk from the lakeside. The Club has the use of these waters at any time but the usual sailing days are Sunday and Wednesday mornings.
The House is open between Easter and October where there is a Visitor Centre, tearooms and toilet facilities. The beautiful Park, l7th century Orangery and garden, woodland, walled gardens and adventure playground, all are open throughout the year.
For further details of the Model Boating Club
Please contact: John Millard 01633 854126