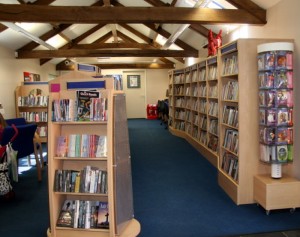 The revamped visitor centre, shop & library at Tredegar House was made possible by a grant from Cymal, Council of Museums, Archives and Libraries in Wales.  It was officially opened by the Culture & Heritage Minister, Alan Ffred Jones on Thursday 11th February 2010.  Extensive works were carried out including a new replacement slate roof, and iron guttering: replacement of existing front, rear and internal doors to the lobby; these are now glass to allow natural light to enter the building and are automatic sliding doors to keep the building warmer.
As well as the Shop, Visitor Centre and Library the space now contains a Learning Space with 4 new PC's along the rear wall where informal classes will be held, and a Family History area, where the public will be able to access family history research.
At the National Trust gift shop, you can browse and purchase a gift or keepsake as a reminder of your day out at Tredegar House.