Two Books on Evan Morgan- Lord of the Lies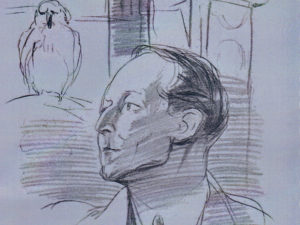 Sketches of Evan, Viscount Tredegar
'Lord of the Lies'
As seen by friends, foes and lovers
William Cross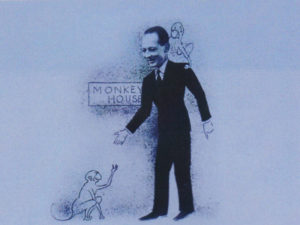 This new work from Lord Tredegar's biographer william cross sets the mould
for understanding Evan Frederic Morgan (1893- 1949), eccentric Welsh aristocrat,
notorious homosexual, congenital liar & fantasist, the last Viscount Tredegar, of
Tredegar House, Newport, South Wales. Here is the actuality about Evan recalled
by those who knew him, friends, foes & lovers. In this selection the contributors
are Evan's crowd, some habituds at Tredegar House during Evan's tenure. Story
tellers include Cyril Hartmann, Robin Bryans, Charles Graves, Desmond & Shane
Leslie, Alan Pryce-Jones & Henry Maxwell. This is a short run title offering frank
descriptions, candid opinion, rare personal reflections & colourful anecdotes to
shed light on Evan Morgan's twisted personality.
Newport historian, Jim Dyer, provides a nostalgic Introduction.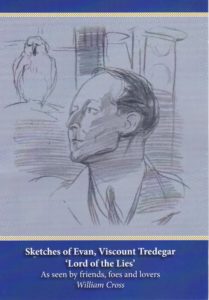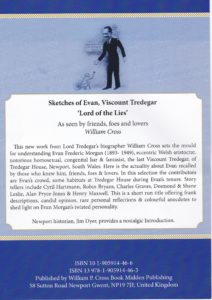 First Published 4th December 2017
Limited Copies remaining.
Also on Amazon
ISBN 10 1-905914-46-6
ISBN  13 978-1-905914-46-3
Full Colour £10.00  Black and White £7.00
inc P&P  UK only
Published by W P Cross
Book Midden Publishing
Contact
Will Cross
58 Sutton Road Newport Gwent NP19 7JF
---
---
Second More Sketches book to be published Summer 2018
See below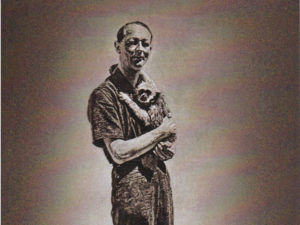 More Sketches of Evan,Viscount Tredegar.
Lord of Lies